| | |
| --- | --- |
| Posted on August 28, 2015 at 9:25 AM | |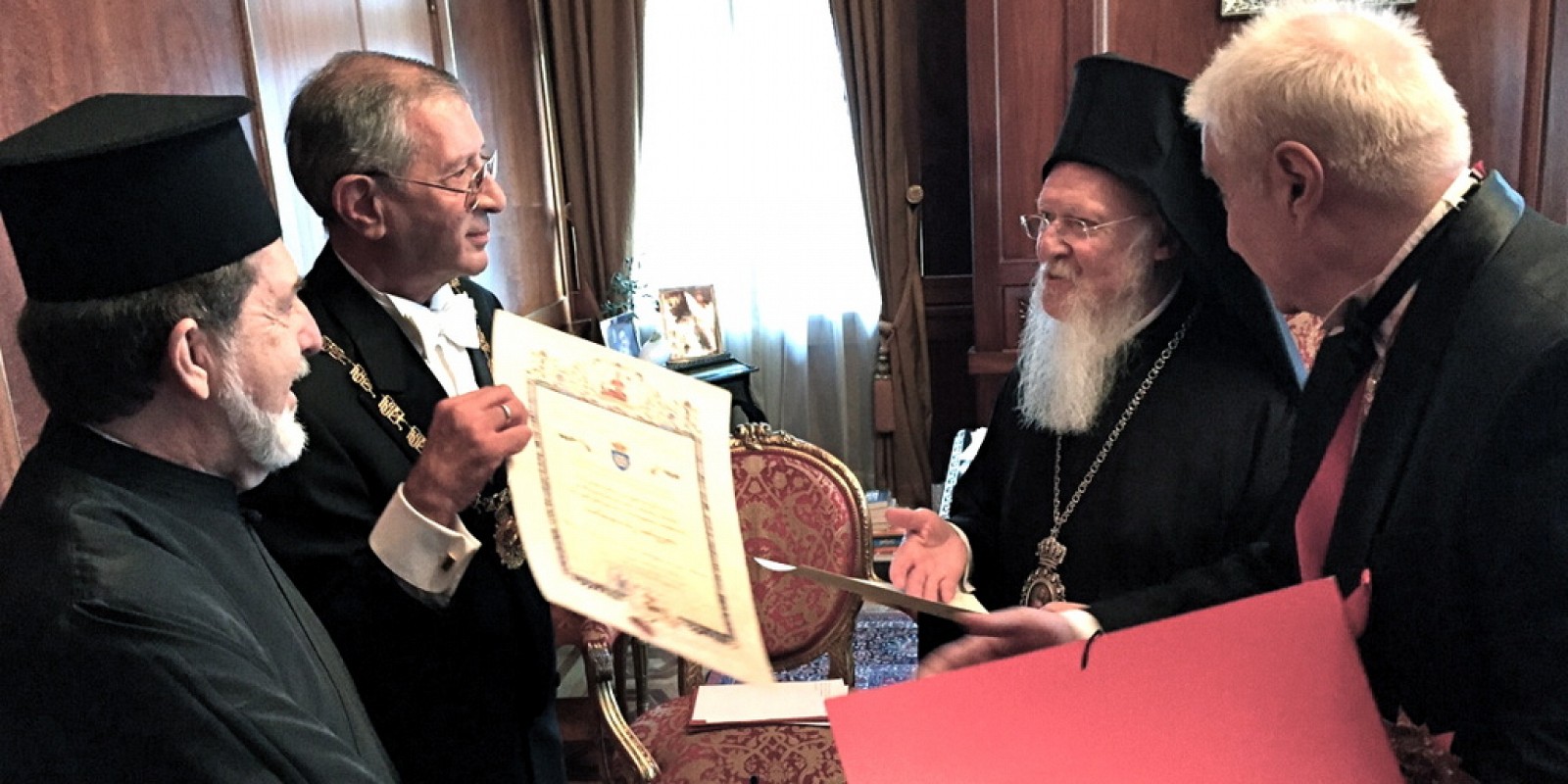 On August 27, 2015, His Royal Highness Crown Prince Nugzar Bagrationi-Gruzinski, by the Grace of God, Head of the Royal House of Georgia, and Heir to the Throne of Georgia, met with His Most Divine All Holiness BARTHOLOMEW I, Archbishop of Constantinople, New Rome and Ecumenical Patriarch during a private audience at the Patriarchal Palace at the Phanar in Istanbul (TR), in which the Crown Prince preferred and honored His All Holiness with the Royal Order of St. King David the Psalmist.
The Most Reverend ATHENAGORAS, Metropolitan-Archbishop of Mexico, Central America, Colombia, Venezuela, and the Islands of the Caribbean, (who is also the President of the Regional Assembly of Canonical Orthodox Bishops of Latin America), reported that His All Holiness was extremely pleased and expressed his profound gratitude to the Crown Prince. His All Holiness then extended warmest and heartfelt wishes and gifts to the Crown Prince, who had celebrated his 65th birthday on August 25, 2015.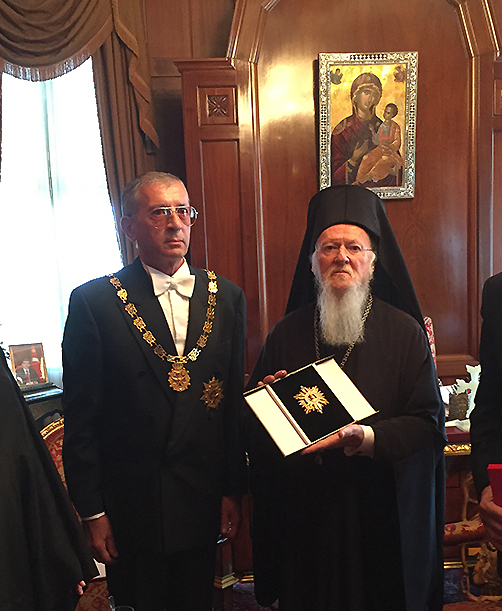 Categories: None