Shopping Basket
Your Basket is Empty
There was an error with PayPal
Click here to try again
Thank you for your business!
You should receive an order confirmation from Paypal shortly.
Exit Shopping Basket
| | |
| --- | --- |
| Posted on 17 April, 2017 at 15:55 | |
BALLO DEI CENTO E NON PIU DI CENTO
APRIL 8, 2017
The event was under the patronage of S.A.R. the Infante Dom Duarte, Duke of Braganza (absent for mourning following the death of his brother S.A.R. the Infante Dom Henrique, Duke of Coimbra), S.A.I. Monika R. & Archduchess of Austria, S.A.I. & R. Archduchess Walburga Habsburg, S.A.I. & R. Archduchess Margarete of Austria, S.A.I. & R. Archduchess Johanna of Austria and S.A.R. Crown Princess Elia Zogu of the Albanians.
"Ball of the 100 and no more 100," which was held Saturday, April 8, 2017, in the Palace of Treville Gozzani salons, home of the Philharmonic, via Mameli 29, Casale Monferrato. Traditional annual dance of the nobility held in Casale Monferrato. Organized by the noble Pierfelice Degli Uberti with the aristocratic Committee of "Circolo di Cento non piu di Cento).
The Ball of the 100 and no more than 100 comes from a tradition of Piedmont renaissance that saw the ancient participation in the middle of the dance of the old Capital of Duchy of Monferrato of up to 199 people, at that time choices within as little as 100 of Nobility and not more than 99 of the Bourgeoisie, this tradition was taken up to the present day the 'International Commission for Orders of Chivalry, from Historic Families of Italy, by the Circle and the hundred no more than hundred and the National Institute for Honor Guard to Pantheon.
The 2017 edition takes place in the one hundredth anniversary of the Russian Revolution with the overthrow of the Czar; and in the one hundred and fiftieth anniversary of the ill-fated expedition to Mexico of Emperor Maximilian of Austria-Hungary.
The Noble Pier Felice degli Uberti, Knight Grand Cross of Justice Constantinian (Spain), Chairman of two important and prestigious international scientific historical institutions CIGH (Confédération Internationale de Généalogie et d'Héraldique) and ICOC (International Commission for Orders of Chivalry), president of IAGI (Italian Genealogical Institute of Heraldry) and promoter of the Historical association Families of Italy, known and respected researcher, scholar, journalist, writer and editor.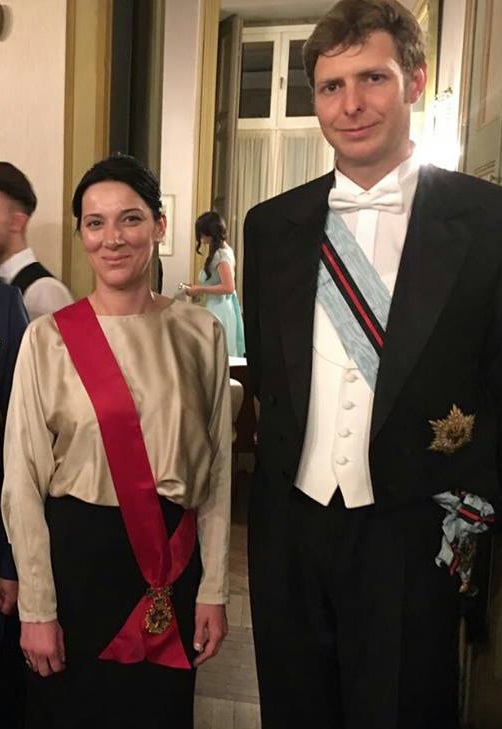 THE INTERNATIONAL COMMISSION & ASSOCIATION ON NOBILITY TICAN´s Royal Patrons :
HRH Crown Prince Leka II of the Albanians and H.R.H. Crown Princess Ana, daughter of Royal Patron H.R.H. Prince Nugzar Bagrationi-Gruzinski, the rightful heir to the throne of Georgia, attended the "Ballo dei 100 e non piu 100" in the beautiful city of Casale Monferrato, in Northern Italy. Princess Ana decided to wear the Grand Sash and Star of the Royal Order of the Crown of the Georgia Kingdom).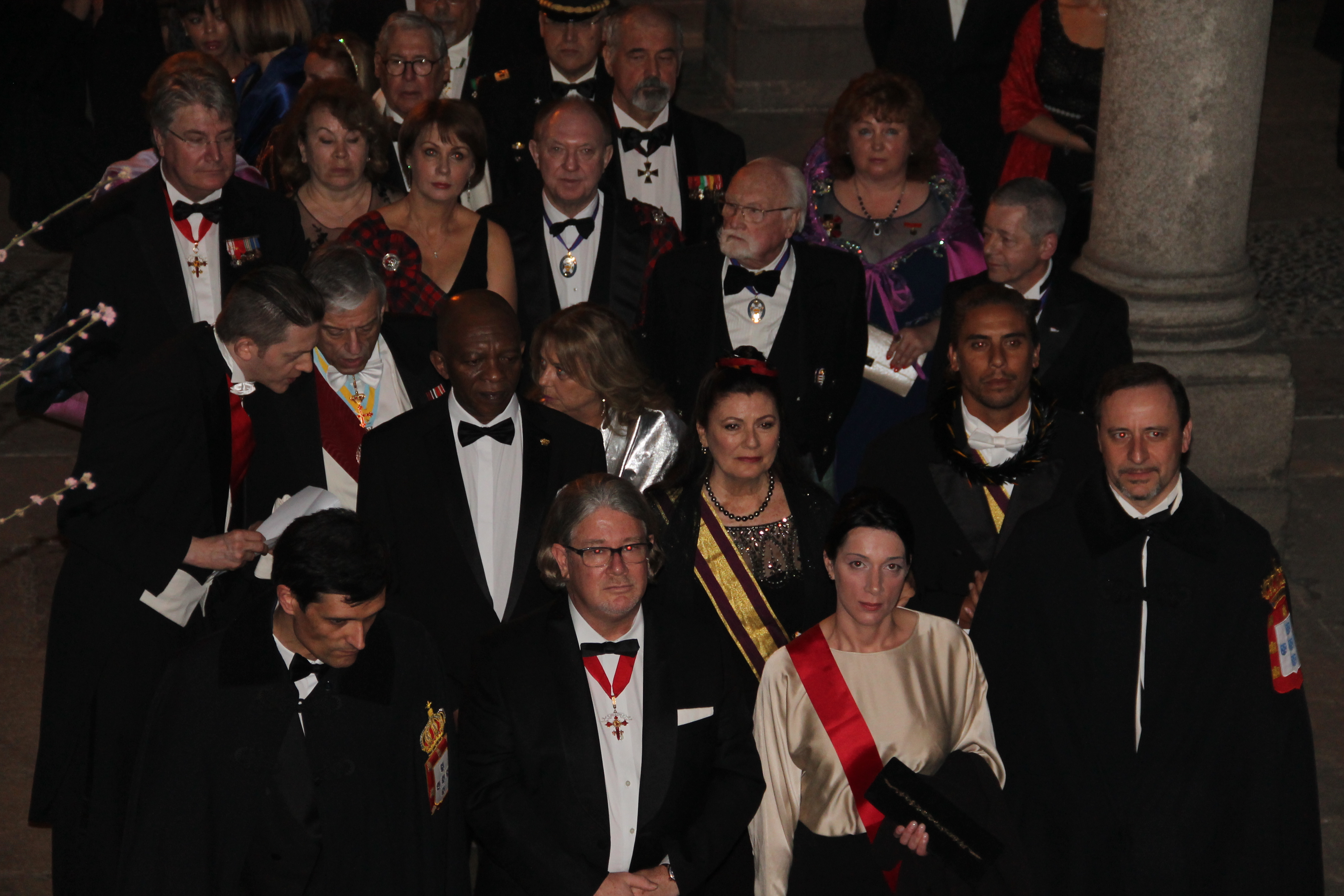 Her Royal Highness Crown Princess ana barationi-Gruzinski heir to the Throne of Georgia (white dress).
Categories: None
/